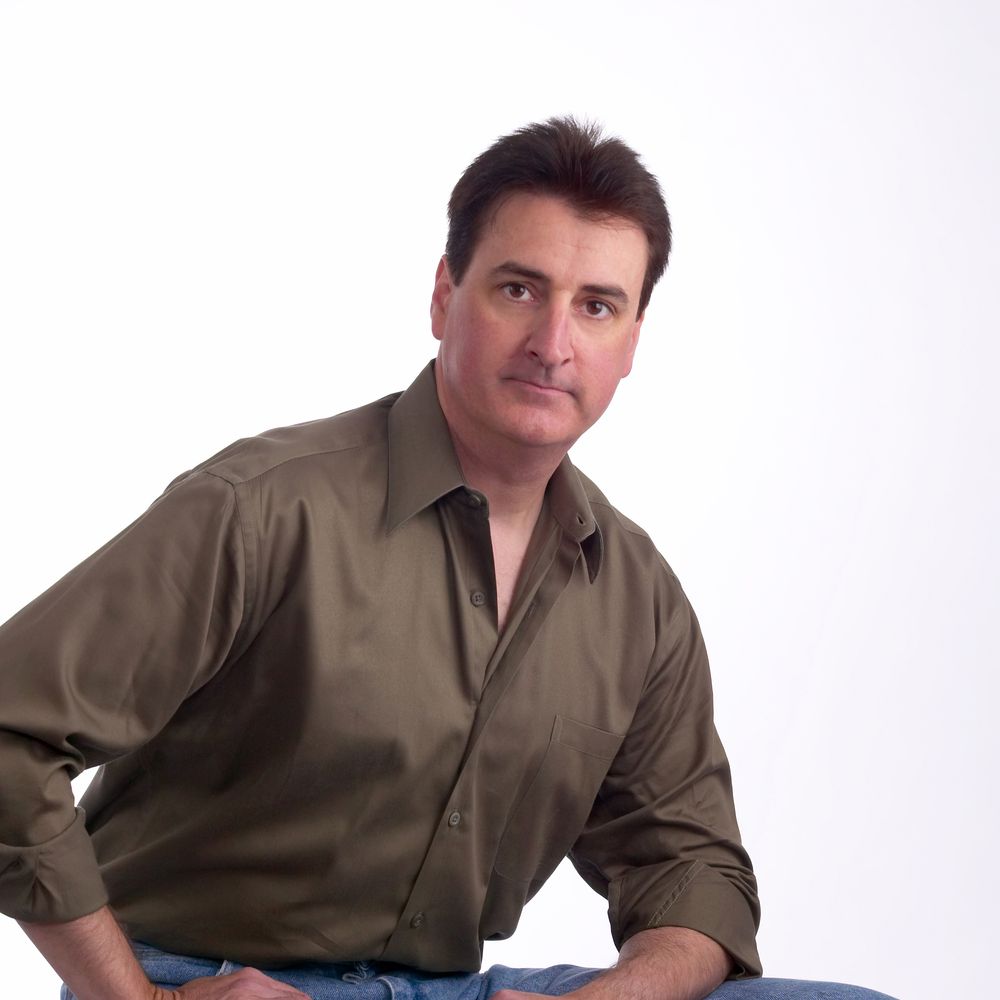 Dan Menzone
Banjoist
"Dan is a creative and powerful banjo player." TONY RICE - IBMA guitar legend speaks out Dan Menzone was born and raised in Dudley, Massachusetts - a far place from the Appalachian Mountains and the origins of Bluegrass and the 5-string banjo. But don't let that fool you! Dan has been called a virtuoso of the bluegrass banjo. He has been recognized around the world as a strong, dynamic, prolofic banjo player. On May 12, 2011, he took First Place in the 2010 International Songwriting Competition for "Gone Beserk" off his Frostbite CD. While in 2008, he was recognized by the International Accoustic Music Awards as a finalist in the instrumental category for "Menzone Drive" off the CD of the same name. Dan's musical interests started in grade school when at the age of 7 he took up the guitar at the urging of his teacher. After a few years of guitar playing, Dan was getting bored; he said in an interview with the Sunday Telegram and Gazette in June 1986, "back then, everyone was playing guitar, I was looking for something different." At 13, he made the switch to 5-string banjo. "I had heard it on TV a lot and said 'someday I want to play banjo'" said Dan in an interview for Banjo Newsletter in January 1991. He hasn't stopped playing the banjo since. Dan remarks, "Musicians can always learn something new, inventive regardless of how many years they've been playing." He humbly denies being a master of the 5-String, but he can certainly hold his own with the best of them! Wyatt Rice, Dan's partner in the Rice & Menzone Alliance, agrees: "Dan is a banjo player extraordinaire. His tone is different, his style is unique, and the melodies in his compositions really stand out." Dan spent 19 years with Traver Hollow, touring the US, Canada, Nova Scotia, and Europe. Dan is featured on four Traver Hollow albums recorded during these years. After parting ways with Traver Hollow, Dan spent a few seasons with the Connecticut based bluegrass band, TrueGrass and a longer span of years with Gail Wade & Turning Point. Gail with her eclectic mix of blues, folk, and bluegrass, has called Dan's banjo creativity inspirational. Between Traver Hollow and the present, Dan also released two solo projects: Menzone Drive and Frostbite. Both albums received some acclaim. "Menzone Drive" the title cut off his first solo project reached the finalist stage in the Accoustic Music Awards while "Gone Beserk" (written by Lee Marcus) from Frostbite took first place in the International Songwriting Competition. Currently, Dan is partnered with Wyatt Rice - a guitar phenom from an iconic bluegrass family - finding a special kinship exists between them. "Working with Wyatt is a chore - in a good way! Wyatt has exceptional timing and an instinctive sense of sound. He is a Master." In this collaboration, though, Dan has found a medium to release his mind and fingers and play what his soul wants to hear. "Unsung banjoist Dan Menzone stands out among a group of fine instrumentalists...a strong and versatile player, comfortable with hard driving Scruggs Style picking, the melodic style, and the musical flights of Tony Trischka." - Bluegrass Unlimited, March 1994 "Dan Menzone's crackling banjo...provide(s) driving leads and pushy back-up but it is just as powerful in areas where it isn't used at all - Dan having the taste and awareness to not make his instrument intrusive." - Ron Thompson, 1986 "Danny's brilliant banjo style has helped define Traver Hollow." - Paul Harvey, 1999 "Dan Menzone is one of the great new-generation banjo players. His original tunes are inventive...[with]...a mixture of timing, taste, and tone that reflects a lot of experience." - Sammy Shelor, Lonesome River Band, 2006 "Dan Menzone has the type of talent that one can only acheive from a lifetime love affair with the banjo." - Dan Tyminski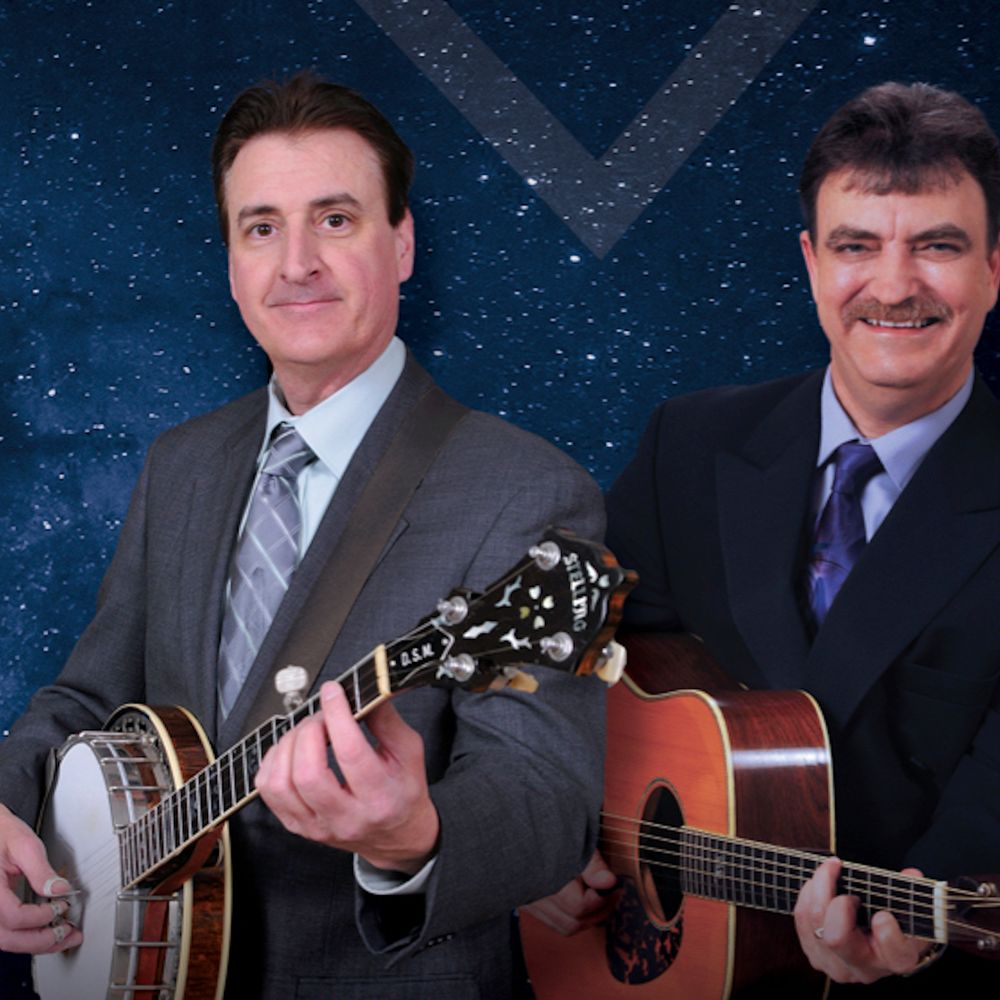 Rice & Menzone Alliance
Wyatt Rice, Guitar - Dan Menzone, Banjo
Two talented independent musicians have joined their individual and collective strengths: Wyatt Rice - a sought after producer, guitarist, and bandleader - and Dan Menzone - an adventurous banjoist and composer.
Dan has known Wyatt professionally for decades. It wasn't until 2005, however, that the two began working close on the recording of Dan's first solo project, Menzone Drive. Dan used Wyatt's recording studio - Rice Recording Studio - for that album, but Rickie Simpkins had been the producer. Wyatt was so impressed with Dan's creative compositions saying "There was something about Dan's banjo playing that caught my attention" and he invited Dan to call on him again. During that first recording session, Dan and Wyatt became friends.
The duo teamed up again in 2009 for Dan's second solo project, Frostbite. Even though the song "Gone Beserk" from that album took first place in the 2010 International Songwriting Competition, instrumental category, Rice was disappointed that the album didn't get more notice. When Dan started talking about a third project - Wyatt stepped up and said: "Maybe we should record the album together." It wasn't a question to Dan but an honest statement of how the two musicians and friends believed in the sound of bluegrass.
Wyatt and Dan invited some of the same musicians from the prior projects: Adam Steffey on mandolin, dobro by Rob Ickes - he had this to say about Dan's compositions: "Dan's chord structures, I'd never have thought to put them together the way he does!" - and Ron Rice on bass along with Don Rigby and Richard Bennett on vocals. From there, Wyatt solicited other musicians and vocalists to augment the others: Fred Carpenter on fiddle and Russell Moore, Dale Ann Bradley, and Dan Boner to round out the vocals.
The result of the Wyatt Rice & Dan Menzone Alliance is Something Out Of The Blue a powerful, authentic bluegrass album. 
Dan comments: "My music [orignal compositions] is centered on feel and sound...Everyday is a blank tape. I don't know what I'll record...I want to be myself, to offer something new and unique to the banjo and to bluegrass. I enjoy creating music that stands on its own. But I'm not trying to prove anything...Everyone and everything has a shelf-life. I [want] to put down the best music I can while I can..."
Wyatt remarks: "I have been recording all of my life...the melodies in [Dan's] compositions really [stand] out...We [Dan and Wyatt] experiment [to create] something distinctive, even mysterious..."
For both musicians, the Wyatt Rice & Dan Menzone Alliance is a new start intended to go far.
Frostbite - Recording Artists
Frostbite consists of some of the most reknowned bluegrass artists of the times: Dan Menzone - banjoist Wyatt Rice - guitarist Adam Steffey - mandolinist, vocalist Rob Ickes - dobroist Rickie Simpkins - fiddle Ron Rice - bassist Richard Bennett - vocalist Don Rigsby - vocalist Dan had the privilege of recording two tunes created by Lee Marcus on this album: "Gone Beserk" and "Frostbite." Lee provided Dan with the computer generated, electronic sound of each composition and Dan expounded on the computerized melodies for the resulting product. Dan recognizes Lee for the ingenuity behind each creation and is grateful that Lee gave him the opportunity to record them. "Gone Beserk" took first place in the International Songwriting Competion.
Menzone Drive - Recording Artists
The Menzone Drive line-up includes: Dan Menzone - banjo Wyatt Rice - guitar Rickie Simpkins - fiddle, mandolin, viola Ronnie Simpkins - bass Roger Williams - dobro Initially thought as the "sole solo project," Dan made sure to include a bit of everything from the hard driving bluegrass of title cut "Menzone Drive" to the lilting playful "Rooster's Rag" and "Joe and Evelyn" to the ballads "Clara's Reel" and "Stone Bench." Dan thanks his long-time friend and band mate, Peg Harvey, for loaning him "Nerissa." The title cut "Menzone Drive" was licensed for use in a radio play titled "The Great Radio Hoax."